About Us
ADYR constructions
ADYR offers professional construction management services that are tailored to the size and complexity of any given project—and backed by a corporate commitment to total quality management.
On complex assignments involving numerous projects and contractors, ADYR's construction management services typically begin during design, and include:
Schedule and budget evaluations

Value engineering

Constructability reviews

Accuracy checks on cost estimates

Weighing project alternatives

Structuring bid packages for lowest cost construction

Monitoring and coordinating daily construction activities

Construction Management in Engineering Procurement Construction projects

Industrial Plants Running in
Projects Construction Value "NIS" vs. Years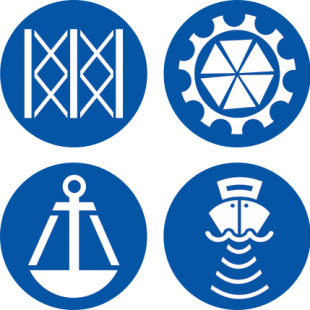 ADYR's construction engineering and inspection services personnel are experts in monitoring the quality of construction work and documenting the materials, labor and equipment used. As construction manager, ADYR has successfully delivered many of the largest and most complex projects built in ISRAEL. As a result of this experience, we've developed a unique reservoir of skills with which to support our clients.
To keep projects running smoothly, on-time and within your desired budget. To manage every contract for you, ensuring you realize maximum contract efficiency in your project. And to control costs, schedule and quality throughout every phase of the project. We've honed our project management to efficiently and safely deliver a structure of any size or scope.
A CONSTRUCTION MANAGER THAT THINKS LIKE A CLIENT.
We take the same approach to every construction management project. From day one all the way through the structure building, we put client interests ahead of ours. We avoid "surprises." We are proactive construction experts. We think through issues before they become issues.