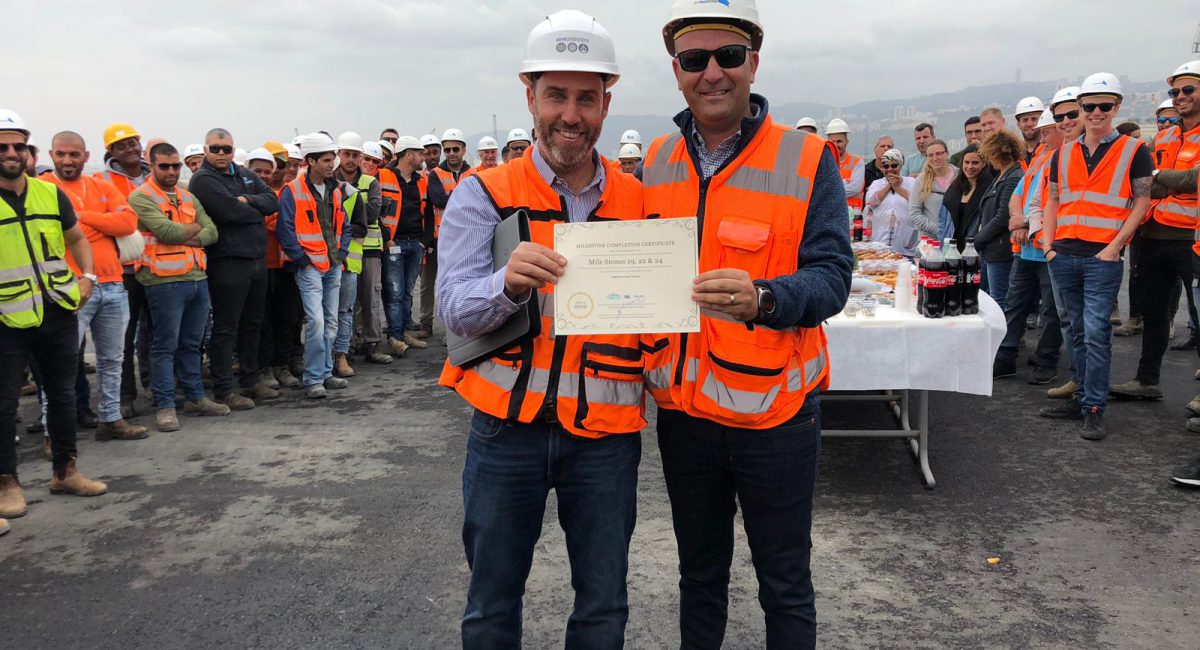 Milestones 19, 22 & 24 successfuly completed!
Hamifratz Port Project at Haifa, Israel.
A great effort by all parties brought us to successfully complete three major Milestones on time!
Milestone 19 & Mile Stone 24 – 400 meter length (out of 800 designed, construction is ongoing) of Quay No' 6 (-17.3m), a Quay that will bring Hamifratz Port in one line with the worlds Ports, capable to allow mooring of EEE vessels.
Milestone 22 – 445 meter length of Quay No' 7 (-15.5), a Quay that will allow mooring of Post Panamax vessels.
There is no rest for the construction team! We have to look ahead, continue our work and complete the upcoming Milestones and the entire Project according to plan!
What a great achievement! well done guys!