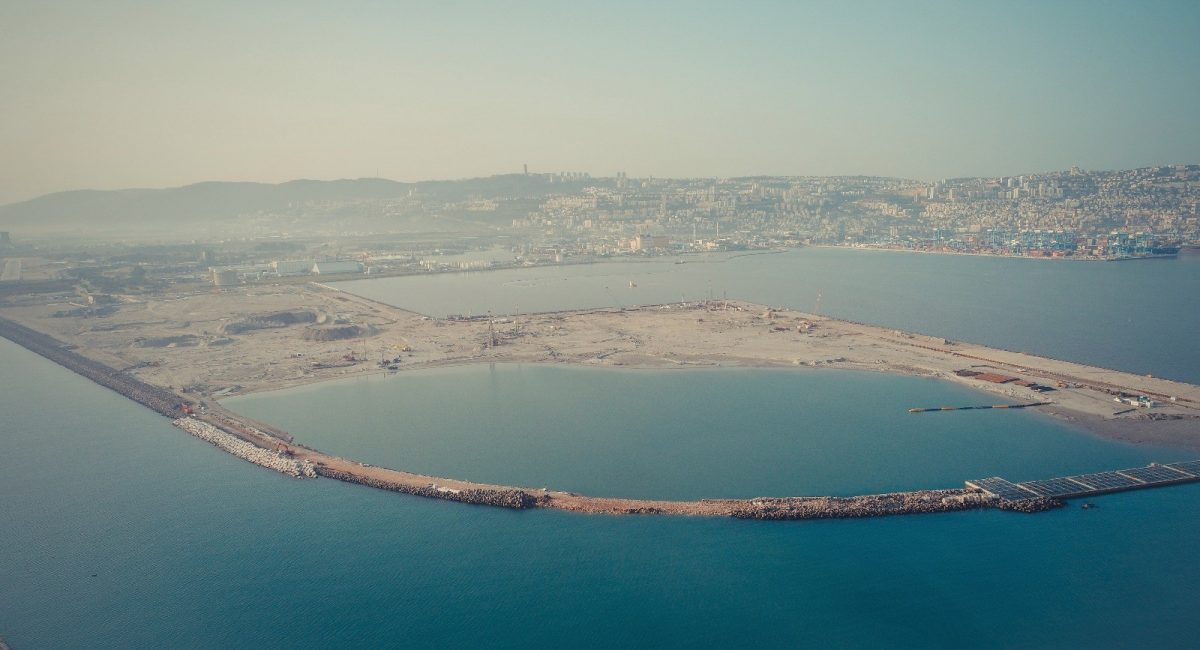 Closing the East Breakwater in Haifa Terminal Port Project
At the 03.03.2018 finally has been closed 2150 meter of East Breakwater core in Haifa Terminal Port Project. Started from 01st of June 2015, it took 1006 days to close the core layer of the East Breakwater. And up to now for it construction has been used around 2200000 tons of rock and 47500 cubes of concrete.
At the 6th of Mars 2018, the Contractor fully covered the inner side of the structure by Geo-textile, which prevent the Reclamation's sand to wash out through the breakwater, and thus to avoid collapses along the neighboring portion of the Reclamation area.